Helsinki · Finland
20–24 August 2018

ESA 2018: Program
26th Annual European Symposium on Algorithms
Keynote speakers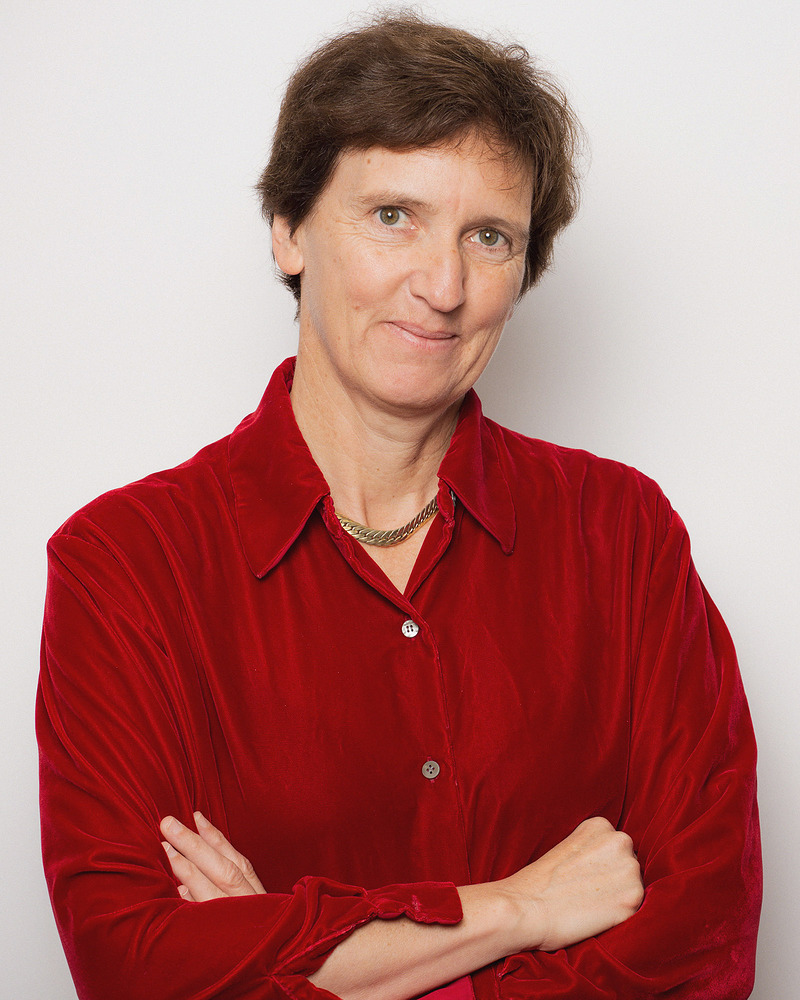 Claire Mathieu · CNRS, Paris
Claire Mathieu does research on the design and analysis of algorithms, with a focus on approximation algorithms, particularly approximation schemes for NP-hard problems. A former student of Ecole normale supérieure, she received a PhD in Computer Science in 1988 at Paris-Sud University. She has held research and faculty positions at CNRS, Paris-Sud University, Ecole Polytechnique, Brown University, and Collège de France. She is currently a CNRS research director in Paris, France.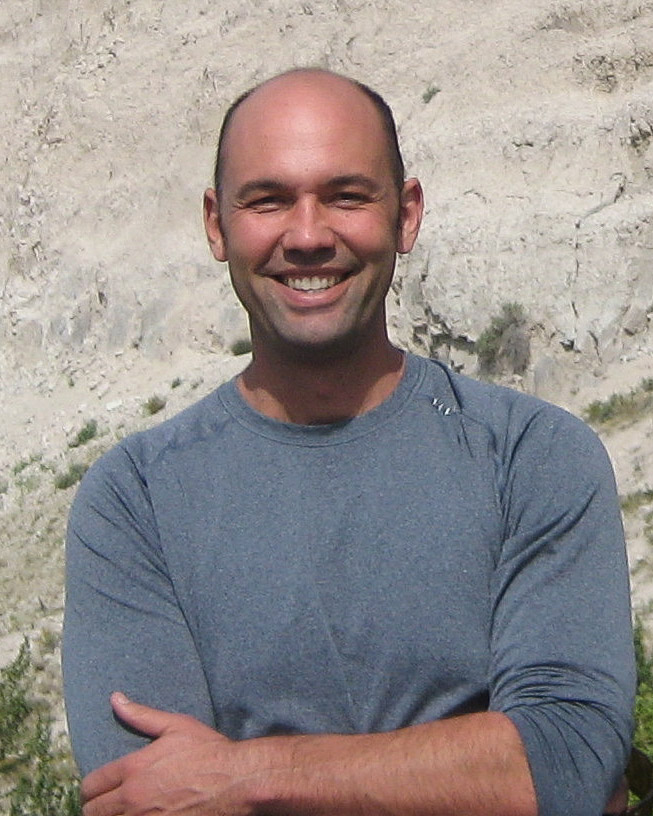 Tim Roughgarden · Stanford
Tim Roughgarden is a Professor of Computer Science and (by courtesy) Management Science and Engineering at Stanford University. He joined the Stanford faculty in 2004, following a PhD at Cornell and a postdoc at UC Berkeley. His research interests include the many connections between computer science and economics, as well as the design, analysis, applications, and limitations of algorithms. For his research, he has been awarded the ACM Grace Murray Hopper Award, the Presidential Early Career Award for Scientists and Engineers (PECASE), the Kalai Prize in Computer Science and Game Theory, the Social Choice and Welfare Prize, the Mathematical Programming Society's Tucker Prize, and the EATCS-SIGACT Gödel Prize. He was an invited speaker at the 2006 International Congress of Mathematicians, the Shapley Lecturer at the 2008 World Congress of the Game Theory Society, and a Guggenheim Fellow in 2017. His books include Twenty Lectures on Algorithmic Game Theory (2016) and Algorithms Illuminated (2017).
Accepted papers
Parallel and I/O-efficient Randomisation of Massive Networks using Global Curveball Trades
Quasi-polynomial time approximation schemes for packing and covering problems in planar graphs
Planar Support for Non-Piercing Regions and Applications
FPT algorithms for embedding into low complexity graphic metrics
A Polynomial Kernel for Diamond-Free Editing
Optimal Online Contention Resolution Schemes via Ex-Ante Prophet Inequalities
Round-Hashing for Data Storage: Distributed Servers and External-Memory Tables
On learning linear functions from subset and its applications in quantum computing
Approximate Convex Intersection Detection with Applications to Width and Minkowski Sums
Scalable Katz Ranking Computation in Large Dynamic Graphs
Algorithmic Building Blocks for Asymmetric Memories
Dynamic Effective Resistances and Approximate Schur Complement on Separable Graphs
On the Worst-Case Complexity of TimSort
Nearly-Optimal Natural Mergesort: Practically Fast Sorting Methods That Optimally Adapt to Existing Runs
Efficient and adaptive parameterized algorithms on modular decompositions
On Nondeterministic Derandomization of Freivalds' Algorithm: Consequences, Avenues and Algorithmic Progress
A Framework for In-place Graph Algorithms
Parameterized Approximation Algorithms for Bidirected Steiner Network Problems
Near-Optimal Distance Preserver for Planar Graphs
Improved Time and Space Bounds for Dynamic Range Mode and Least Frequent Element
On the Optimality of Pseudo-polynomial Algorithms for Integer Programming
Polynomial Kernels for Hitting Forbidden Minors under Structural Parameterizations
Improved bounds for multipass pairing heaps and path-balanced binary search trees
Improved Dynamic Graph Coloring
Space-Optimal Quasi-Gray Codes with Logarithmic Read Complexity
String Attractors: Verification and Optimization
A Tree Structure For Dynamic Facility Location
Disconnected Cuts in Claw-free Graphs
On the complexity of the (approximate) nearest colored node problem
Online Makespan Scheduling with Job Migration on Uniform Machines
Practical Low-Dimensional Halfspace Range Space Sampling
Dynamic Trees with Almost-Optimal Access Cost
Generalized Coloring of Permutations
Searching a Tree with Permanently Noisy Advice
Fine-grained Lower Bounds on Cops and Robbers
An exact algorithm for the Steiner forest problem
On the tractability of optimization problems on H-graphs
On Geometric Prototype And Applications
Weighted Model Counting on the GPU by Exploiting Small Treewidth
Computing the Chromatic Number Using Graph Decompositions via Matrix Rank
Solving Partition Problems Almost Always Requires Pushing Many Vertices Around
Decremental SPQR-trees for Planar Graphs
Self-Assembly of Any Shape with Constant Tile Types using High Temperature
Strong Collapse for Persistence
Average whenever you meet: Opportunistic protocols for community detection
A new and improved algorithm for online bin packing
Polynomial-time approximation schemes for k-center, k-median, and capacitated vehicle routing in bounded highway dimension
Large Low-Diameter Graphs are Good Expanders
Algorithms for Inverse Optimization Problems
Practical Access to Dynamic Programming on Tree Decompositions
Online Facility Location with Deletions
Finding Stable Matchings that are Robust to Errors in the Input
Improved Routing on the Delaunay Triangulation
Soft Subdivision Motion Planning for Complex Planar Robots
Truthful Prompt Scheduling for Minimizing Sum of Completion Times
Improved Space-Time Tradeoffs for kSUM
Amortized Analysis of Asynchronous Price Dynamics
On the Decision Tree Complexity of String Matching
Data Reduction for Maximum Matching on Sparse Graphs: Theory and Experiments
Online Non-Preemptive Scheduling to Minimize Weighted Flow-time on Unrelated Machines
Symmetry exploitation for Online Machine Covering with Bounded Migration
Light Spanners for High Dimensional Norms via Stochastic Decompositions
Two-Dimensional Maximal Repetitions
Equilibrium Computation in Atomic Splittable Routing Games with Convex Cost Functions
Cycles to the Rescue! Novel Constraints to Compute Maximum Planar Subgraphs Fast
Minimizing Classification Cost for Linear Scoring Functions
Buffered Count-Min Sketch on SSD: Theory and Experiments
Edit Distance with Block Operations
Quantum Algorithms for Connectivity and Related Problems
Approximation Schemes for Geometric Coverage Problems
A Unified PTAS for Prize Collecting TSP and Steiner Tree Problem in Doubling Metrics
ALGO program
Please see the ALGO 2018 web pages for more information on ALGO keynote speakers and social program.